Gift ribbon with your imprint
We are producer of branded/personalised ribbons. Express production, HD printing, free project and sample of your ribbon. We have satin ribbons, extra satin ribbons, atlas ribbon, and eco-ribbons with you logo.

Order promotional advertising ribbons from the manufacturer
Perfect for packing business gifts, highlight the value of your brand.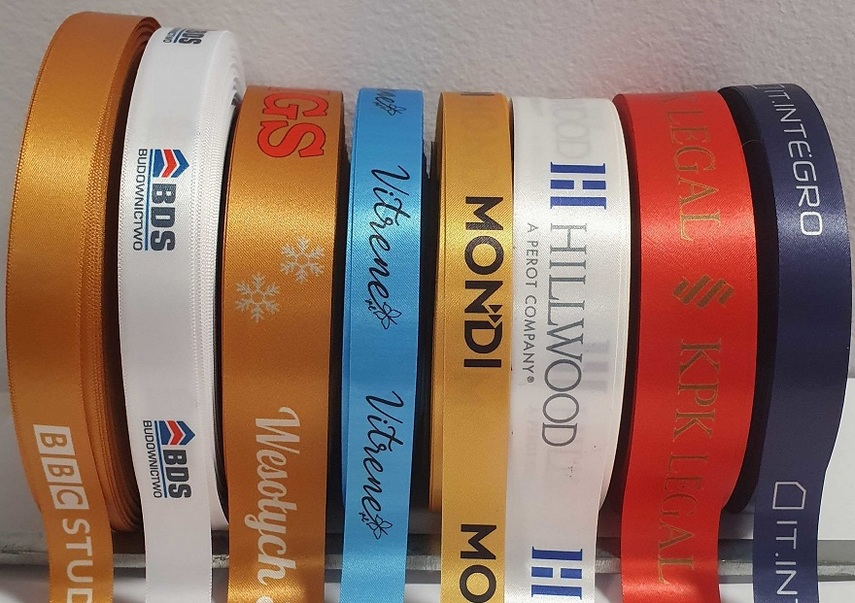 Order the custom ribbon with imprint.
Large of selection the width of the tapes (SATINE)
1cm, 1,5cm, 2cm, 2,5cm, 3cm, 3,5cm, 4cm, 4,5cm, 5cm
and wide ceremony ribbon: 7cm, 10cm i 15cm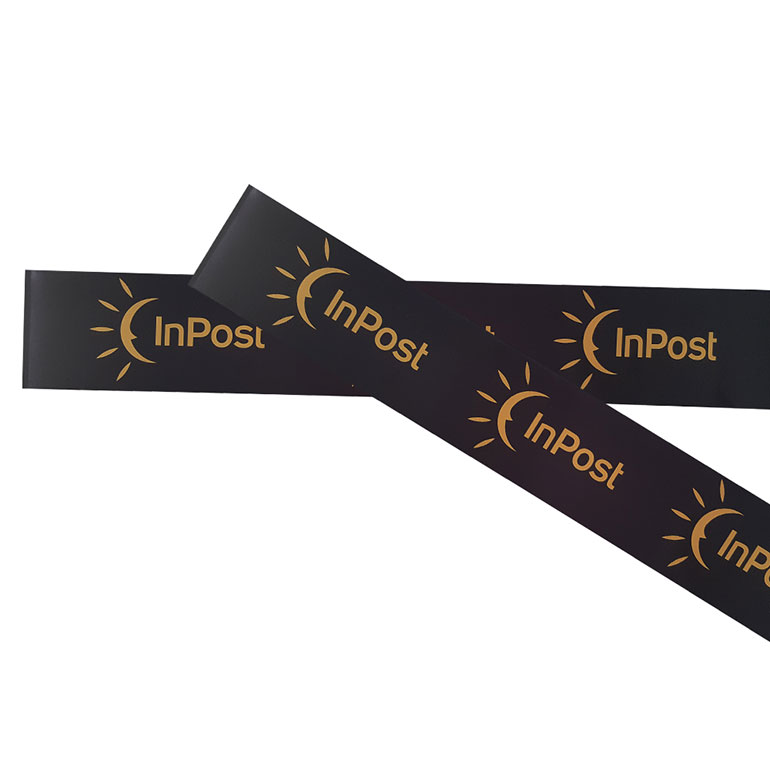 Minimal order of personalised ribbons: 50m
Sample ribbon print: FOR FREE
Project / design: FOR FREE

Printing full color
Large of selection the width of the preimium ribbons (ATLAS)
8mm, 10mm, 15mm, 20mm, 25mm, 38mm and 50mm.
Are you looking for gift ribbons with your imprint?
We recommend satine classic or premium atlas ribbons with your logo, and eco-friendly ribbons and rep ribbons.